Brentwood
(01277) 374455
Chelmsford
(01245) 347222
Maldon
(01621) 826843
Grays
(01375) 398888
London (all areas)
(020) 8505 3344
Romford
(01708) 730520
Southend
(01702) 205911
Colchester
(01206) 763608
Ipswich
(01473) 206700
Epping
(01992) 570200
Head Office: Orchard View, Goat House Lane, Hazeleigh, Chelmsford, Essex, CM3 6QY
Oriental, Persian, European, Modern, Nomadic and Tribal rugs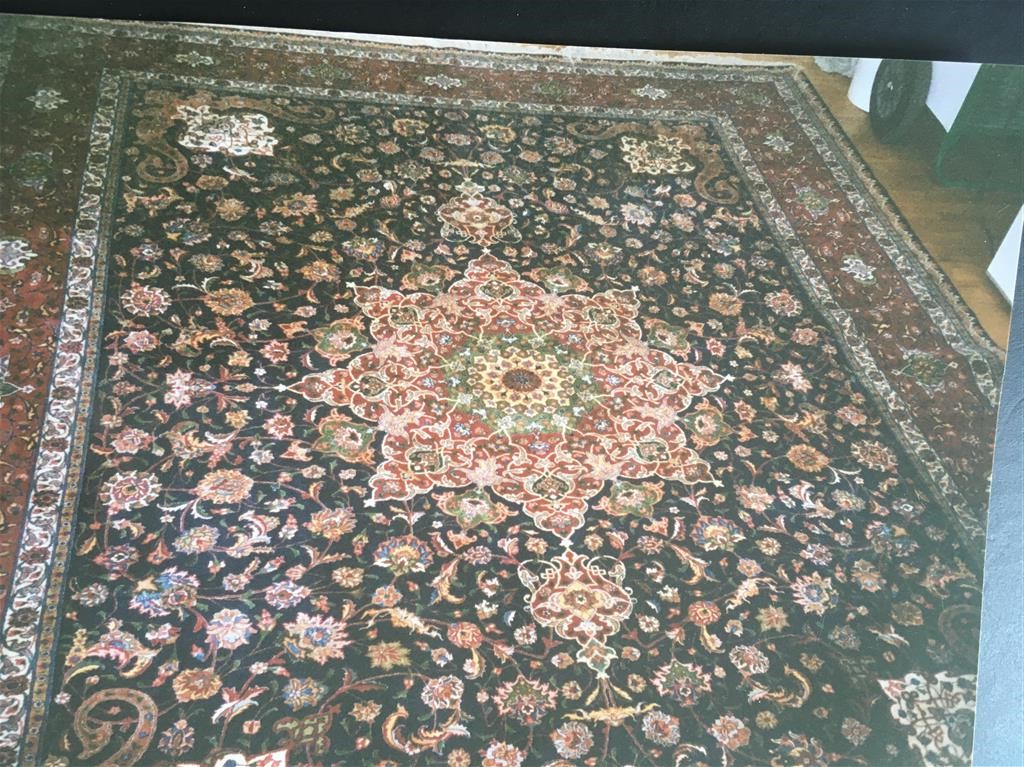 Please see below for full details







An antique Persian Tabriz - over one hundred years old.
We were able to restore this piece to virtually its former glory.

Value approximately £40,000.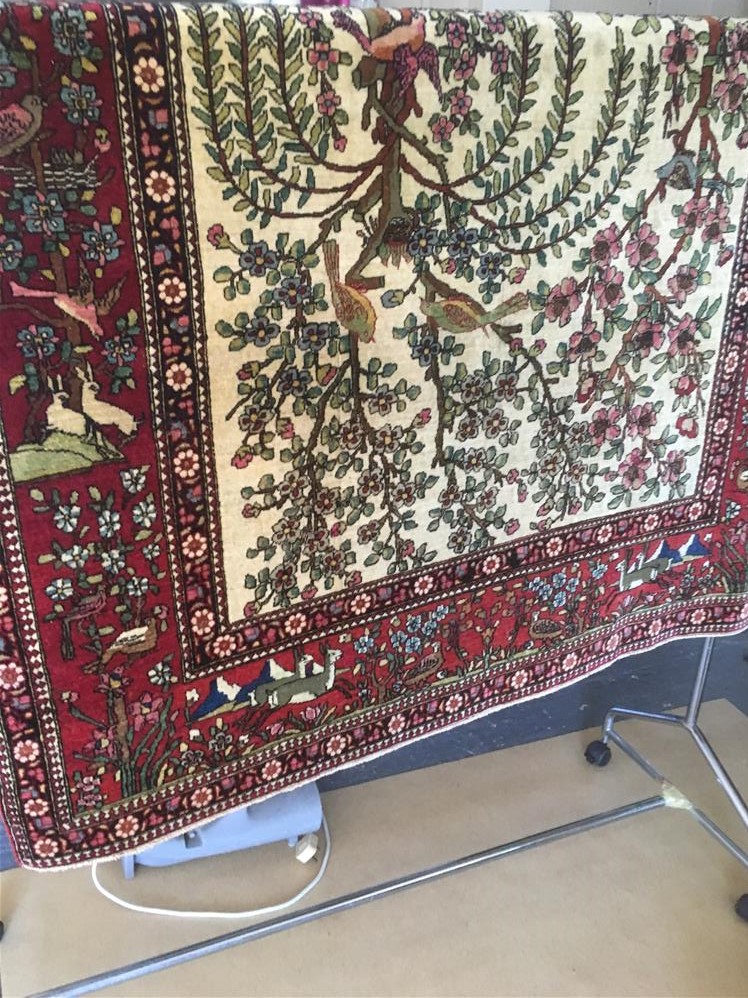 This Persian Isfahan rug
- approximately one hundred and thirty years old and hugely valuable.
We are delighted that that our clients throughout the U.K. trust us with their valuable items.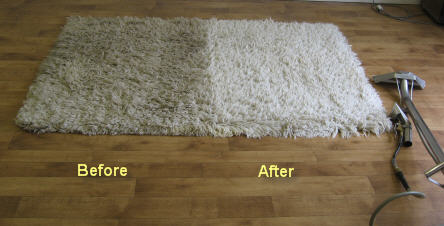 All handknotted oriental, modern, antique, tribal rugs, tapestries, Kelims, machine made contemporary rugs, wool, silk and cotton rugs can all be specialist cleaned.
AA Carpet Cleaners offer a specialist services for all Oriental, Persian and European hand made rugs and modern contemporary rugs. We collect, specialist clean at our workshops, dry and return.
All Persian, Chinese, Indian, Afghanistan, Nepalese, Pakistan, Turkish, Caucasian, Kurdish, Baluch, Turkmen, wool and silk rugs undertaken, including both new and antique pieces.
Our full specialist service will restore colours, fringing and deodorise.
Moth infestation can be treated, with proven products as used by English Heritage.
Valuations can be carried out for insurance purposes.
Minor repairs and re-fringing service available.
All areas of Essex, Suffolk, Hertfordshire, Kent and London are covered.
Collections each week.
Safe yet powerful combination cleaning methods used for over 41 years.
Established in 1978, AA Carpet Cleaners will restore all hand knotted, machine made and other wool rugs.
Recommended by leading rug retailers including Kelaty Rugs, Hatfields, Debenhams, Harrison Gibson, Clement Joscelyne, Allied Carpets, and Co-op Quadrant.
Several independant specialist clients have included Westminster Abbey and other cleaning companies who trust us with their clients' rugs.
Private clients' requirements vary from cleaning one modern or family heirloom rug to others who have in excess of ten valuable rugs.
Stain Protection. This process is carried out after cleaning or from new and recommended when subject to heavy traffic or accidents.
"Prompt service & an excellent job on all Chinese rugs, w

e are very happy with the results."
Mrs. Poulter, Chelmsford
"We were very anxious but our Persian antique Tabriz rugs (family heirlooms) were restored
beautifully. You were very patient as we rang a number of times before booking. Thank
very much indeed." Mrs. Stewart, London
"Knowledge of rugs was invaluable to us, we have collected them on our travels and never been able to find someone to clean
them before that we trusted." Mrs. Hodson, Little Baddow
A FREE sample of our stain remover is left with every client after every job.
Ask about our Customer Referral Programme.
Brentwood
(01277) 374455
Chelmsford
(01245) 347222
Maldon
(01621) 826843
Grays
(01375) 398888
London (all areas)
(020) 8505 3344
Romford
(01708) 730520
Southend
(01702) 205911
Colchester
(01206) 763608
Ipswich
(01473) 206700
Epping
(01992) 570200
Head Office: Orchard View, Goat House Lane, Hazeleigh, Chelmsford, Essex, CM3 6QY