AA Carpet Cleaners offer professional carpet & rug cleaning Chelmsford based. Contact today for a quote.
When it comes to carpet cleaning Chelmsford residents deserve an experienced service that they can count on. As diligent as we all may be when it comes to keeping our houses tidy, your average hoover is simply not sufficient when it comes to extracting the deeply ingrained dirt and particles that find their way into our floors on a daily basis. For this level of soiling, only the professional, qualified team at AA Carpet Cleaners will do.
Since our founding in 1978, we have established a reputation as the well trained and dependable provider of carpet cleaning in Chelmsford and Essex. Our four-man team of industry-accredited technicians have a combined 110 years of experience, working for both public and private sector companies. Our company's industry credentials have been consistently demonstrated thanks to recommendations by some of the country's leading manufacturers and retailers, including John Lewis and Co-Operative Quadrant, and with recommendations from clients including the U.S. Embassy, Scottish Power and Selfridges - there truly is no better choice when it comes to rug and carpet cleaning Chelmsford based.
To ensure that we are able to tackle any challenge, we have developed seven distinct methods, designed for a variety of situations. Rated 5* by the Good Housekeeping Institute, these methods make use of some of the most powerful technology available on the market to deliver truly impressive results. Whether it's tackling stubborn stains in naturally woven carpets, restoring the colour to carpet tiles or removing dust mites from synthetic varieties, we have all the tools to tackle even the toughest tasks.
If you want to learn more about how we can deliver the kind of carpet cleaning Chelmsford residents deserve, get in touch today and find out how our team can deliver the results you want.
Contact us for a free carpet cleaning quote today.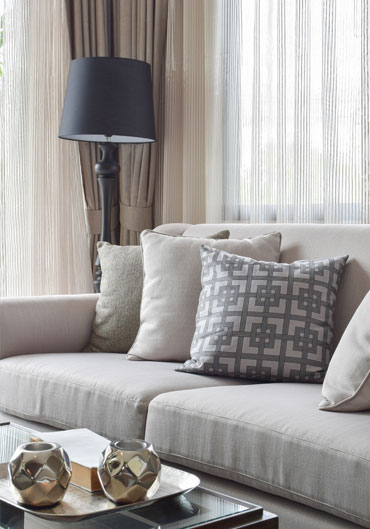 Trust the carpet experts at AA Carpet Cleaners, with over 40 years of experience and countless happy customers across Chelmsford. For quality rug cleaning in Chelmsford and surrounding areas, our team are here to offer a fast and professional service with quality at the heart of everything we do. Our customers are pleased to choose us because we offer:
The peace of mind that comes with using a small, expert, and focused business of specialist rug and carpet cleaners in Chelmsford, with over 40 years of experience in the field. Our highly trained and accredited team takes absolute pride in their work.
Absolute trust in our reliable service. When you book a job with us, you can rest assured that we will deliver it to the highest standards, quickly, with great customer service and without any mess.
We thoroughly inspect, collect and carry out efficient cleaning methods using the latest technology and tried and tested techniques to bring the vibrancy and lustre back to your rug. Finally, we dry and return your rug carefully wrapped in plastic.
Specialist solutions to suit all types of carpets, including oriental and specialist antique rugs. We also clean upholstery, carpets, hardwood floors and more.
A fantastic reputation that precedes us, with over 2,000 positive reviews and a very high degree of repeat and referral business from private and commercial clients alike.
Contact the experts in rug cleaning Chelmsford. Our team are here to book your job quickly and without delay. For a no-obligation chat about your needs and a free quote, don't hesitate to get in touch with our friendly team today.