Brentwood
(01277) 374455
Chelmsford
(01245) 347222
Maldon
(01621) 826843
Grays
(01375) 398888
London (all areas)
(020) 8505 3344
Romford
(01708) 730520
Southend
(01702) 205911
Colchester
(01206) 763608
Ipswich
(01473) 206700
Epping
(01992) 570200
Head Office: Orchard View, Goat House Lane, Hazeleigh, Chelmsford, Essex, CM3 6QY
Scotchgard Protector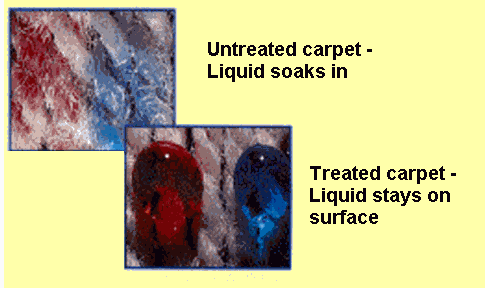 AA Carpet Cleaners are licensed Scotchgard Applicators and have literally treated over a million square meters of carpet and fabric for clients and carpet retailers.
Pioneers in textile protection and the inventors and manufacturers of Scotchgard Protector, 3M have always been one step ahead.
Continuous investment in research and development to improve our products means you can be sure Scotchgard Protector for upholstery provides an excellent safeguard against every day spills, as well as resistance to greasy marks and dirt. Scotchgard fabric protector forms an invisible, durable shield around each and every fibre so that most liquids do not penetrate them and are easily blotted away. Dust and dirt stay on the surface of the fabric and are easily removed by vacuuming.
Scotchgard fabric protector keeps your furniture looking newer for longer and saves you time and effort, because routine cleaning is so much easier.
Scotchgard protector is a fluorochemical treatment that surrounds individual fibres with an invisible, odourless shield, protecting them against household dirt and liquid spills.
Scotchgard Protector gives lasting protection and helps your home furnishings and carpets to keep their good looks for longer. When it eventually becomes necessary, your treated carpets and home furnishings can be cleaned more easily and much more effectively.
Scotchgard protector can be applied to all new carpets, rugs and upholstery or after our specialist Scotchcare cleaning service.
A FREE sample of our stain remover is left with every client after every job.
Ask about our Customer Referral Programme.
Brentwood
(01277) 374455
Chelmsford
(01245) 347222
Maldon
(01621) 826843
Grays
(01375) 398888
London (all areas)
(020) 8505 3344
Romford
(01708) 730520
Southend
(01702) 205911
Colchester
(01206) 763608
Ipswich
(01473) 206700
Epping
(01992) 570200
Head Office: Orchard View, Goat House Lane, Hazeleigh, Chelmsford, Essex, CM3 6QY